Testimonials from Linkedin

"As Global Category Manager for the "Disease Vector Control" business, Raja worked closely with the local Team to create a targeted and realistic strategic plan for the local operation.

Raja's operating style is such that he not only offers strategic guidance to the local Brand Managers but also

gets involved with the analysis and modeling of the nominated options to build a robust business case.

In all, Raja is an extremely knowledgeable

and personable individual and represents a quality candidate." November 19, 2007

Michael Schildkraut, Managing Director - ANZ, Novartis Animal Health

Australasia Pty Ltd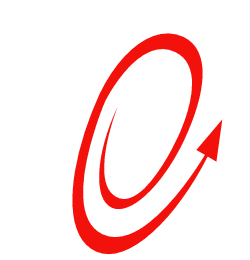 "I had a working collaboration with Raja Mahendran of Novartis Animal Health since September 2005 until mid 2007, concerning the supply of a new range of products which were selected by Raja.

Raja quickly showed clear thinking with regard to product selection and positioning and made a careful and valued decision concerning his manufacturing partner. Raja always demonstrated a real commitment and genuine enthusiasm for the project to all involved. He successfully convinced many of the Novartis affiliates to provide realistic yet challenging forecasts and to "go "with the project. This was a great achievement given the breadth of cultures, management styles and natural objections that Raja handled in a very

professional manner. He also highlighted his brand marketing skills by developing and delivering a marketing package to support the new brand that was well accepted by all.

Throughout the time I worked with Raja, he impressed me immensely with his fast understanding of a new product

group and of my own supplier requirements, for example order levels, exclusivity etc and his ability to convince all levels of management of the project value, both inside Head Office and outside. I understand Raja is now looking for new opportunities and I wish him the best for the future."

December 13, 2007

Richard Smith, INTERNATIONAL BUSINESS MANAGER, SOREX LIMITED UK

"I would recommend Raja to any employer, as it was my experience that whatever task or question Raja was given, he treated it with integrity and urgency. It was never necessary to follow up any outstanding issue as Raja always came back with the answers or points for clarification very quickly.

In big corporations it is not easy to find people like that, I often

had to follow up queries due to lack of feedback but this was never the

case with Raja, whatever he was given he treated it with immediate

attention." December 31, 2007

Andrew McDowell, Country Group Manager SE and NE Asia, Bayer Environmental Science

Thailand

+ 41 . 76 . 5497 . 661                            We are Australian, headquartered in Switzerland and operating Worldwide     

"Raja was -and surely still is- a very competent professional. During the time we worked together, both in his former position in Australia and then in his global function in France (Lyon), he was always very cooperative, proactive, and close-to-the-customer person, a fact that I most appreciated when it came to making business. He has a very pleasant personality and can get along with his peers and customers in an unusually effective way. I can only recommend him." September 12, 2007

Claudio Ortiz, Marketing and Business development Manager-Latin America, Bayer HealthCare-Animal Health Division

"Raja did a great job in expanding the Novartis Animal Health Farm Hygiene Business in Asia Pacific and starting it up in the USA. He is a good communicator, with good listening skills and a great coach. He also combines a warm hearted personality with an analytical business planning." November 19, 2007

Martin Valks, Global Category Manager, Novartis Animal Health

"I worked closely with Raja to introduce a new product into Novartis on a global scale. Raja worked diligently and effectively to ensure the project gained momentum within Novartis and he was responsible for developing a new brand for the product. Raja successfully introduced the product across several geographical regions and created enthusiasm for the project worldwide. His enthusiasm, communication skills and work ethic ensured that everyone involved was always informed and updated. He also was very fair and adopted a win/win mentality which gained him great respect from colleagues and suppliers" November 13, 2007

Tom Bell (tombell1@btinternet.com), Managing Partner, Bell Consulting

"Raja is a valuable and high professional, and contributed to the success of the team and business objectives During this time he has been fully taking care of the new launches and business opportunities with the team" September 12, 2007

Raul Cortada, Head of Global Category DVC, Novartis Animal Health

"I met Raja for the first time in 1989 when he was product manager with Bayer Australia Limited, Sydney. Between 1989 and 2002 he has been involved in various positions in the development and the launch of new products for the pest control industry in Australia. Representing Australia in Regional and Global conferences, Raja Mahendran gave presentations and participated actively in workshops and discussions. In his presentations he demonstrated his ability to attract the attention of the audience by his exciting and motivative style. As one of my counterparts in the marketing department Raja developed a high degree of understanding of the development requirements what enabled him to drive product developments smoothly to new products. He was involved in the successful launch of the several new products in Australia. Since August 2002 Raja managed a global strategic product portfolio of Environmental Science, based at the global headquarters of Bayer Environmental Science in Lyon, France. Thanks to his leadership, existing projects have been progressed in time, new development projects have been initiated and others rationalized. He organized project meetings and fostered good personal relationships to the team members. It has always been a pleasure to work with him." November 20, 2007

Rainer Sonneck, Head of Product Development, Bayer CropScience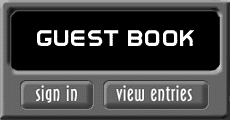 Add your comments of your experience with Raja Mahendran by clicking SIGN IN

International Strategic

Business Consultant & Executive Coach

.

Raja Mahendran International Strategic Business Consultant, Reinach, Switzerland +41765497661 e-mail
click here