Raja Mahendran, is the Principal of International Strategic Business Consultant & Executive Coach. We are Australian, headquartered in Switzerland and operating worldwide.

Raja Mahendran has 20 years of business achievements with  two global  multinational giants in senior management and was based in Australia, France and Switzerland in global positions.

He has developed and implemented creative and innovative turn around and growth strategies for Bayer and Novartis both at a global and country level, launched several global products, supported the product range with high impact promotions and the team with result oriented executive coaching and training..

Having maximized sales, margins, market development, branding and strategic positioning for the multinationals and having participated in several strategic management (MGSM Australia) and strategic marketing (Harvard) programs he is equipped with the latest techniques in marketing, strategy, sales. management, organization and planning to help grow your business strategically in any industry in any country..

There is no business problem you are facing today or could face tomorrow that Raja Mahendran has not already experienced and solved. His international experience included not only strategic management and marketing but also operational, P&L, sales, executive coaching and training experience in B2B and B2C environments. Leave your problems to us to solve and you can focus on the future of your business and we can help you create the future you want.

With Raja's vast international experience and global network of associates we can help you  find a business partner or help you enter any market worldwide.

Strategic Marketing Program

            (Harvard Business School)

Strategic Management Program

            (MGSM Australia)

20 years international exp.

Bayer Business Unit Manager

            (Australia)

Bayer Global Portfolio Manager

            (France)

Novartis  Global Brand Manager

            (Switzerland)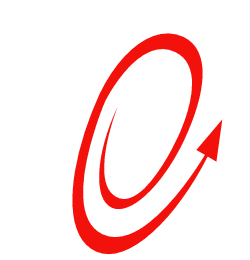 + 41 . 76 . 5497 . 661                    We are Australian, headquartered in Switzerland and operating Worldwide     

International Strategic

Business Consultant & Executive Coach

.


Raja Mahendran International Strategic Business Consultant, Reinach, Switzerland +41765497661 e-mail
click here
Recent consultancy achievements:

Acquisition target strategically analyzed for world's largest Environmental Science company in France

Strategic Analysis of new market segment for world's largest Crop Protection company's professional product business in Switzerland

Strategic Market Analysis for acquisition target in Europe for leading American chemical company in the Non-Crop segment

Market assessment and lead generation for global leader in outsourcing and insourcing Life Science software development company based in India intending  to enter Swiss market

Strategic Market Analysis and European launch plan for Organic Animal Feed and Fertilizers company in Mexico

Strategy Workshop for American Animal Health Company in Europe

Business Plan for American HR Consultancy company to set up business in Switzerland

Strategic Acquisition plan and Farm Disinfectant Market Analysis for Australian Life Science company

Global distribution established for American company a leader in innovative termite detection technology.