Sales and margins not increasing to your expectations? Or are they actually declining? Maybe your sales are increasing but your margins are declining? What could be the reason?  Stop blaming it all on the "worldwide economic crisis" , bad weather conditions or the generics. You do not have to accept your situation. It can be changed. Ask yourself these questions........

Is it possible that you are actually loosing profits by continuing to sell some of your products or services?

Are you loosing opportunities because of market complexities? Do you suffer from "paralysis by analysis"?

Do you have several strategic options that are actually frustrating  you to make any move?

How do you know which option will bring you the greatest return in the shortest time?

Is it possible your growth is limited because you have interdepartmental conflicts and lack one vision?

Raja Mahendran International Strategic Business Consultant and Executive Coach

Diagnoses  companies and strategically analyzes markets in Life Science, Animal Health, Biotech, Crop Protection, Chemicals and Pest Management to develop creative and innovative strategies that maximize sales and margins even in turbulent times. The implementation of the strategies result in powerful branding, strong strategic positioning, rapid market development and dynamic teams.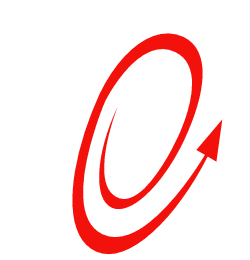 International Strategic

Business Consultant & Executive Coach

.

+ 41 . 76 . 5497 . 661                     We are Australian, headquartered in Switzerland and operating Worldwide     

Expanding overseas? Invest in

Facilitate smooth transition of new managers to leadership

Build skills to lead cross-functional and cross-cultural teams

Innovate your product range, your services, your marketing

Identify and solve any of your business problems

Analyze the complex and simplify to focus on the important business

Increase your company's  productivity and margins

Train  staff to communicate better, delight customers and boost sales

Find Business Partners worldwide to penetrate international markets

Diagnose your business and maximize sales and margins

Maximize your market opportunities resulting in faster growth

Gain consumer insights to target and influence the market

Build powerful brands and make a strong impact in the market

Drive the market - be "market driving" and not just market driven

Increase sales beyond market growth and the competition

Leverage resources, minimize costs and maximize your margins

Coach your managers to become dynamic  leaders of influence

Raja Mahendran International Strategic Business Consultant, Reinach, Switzerland +41765497661 e-mail
click here